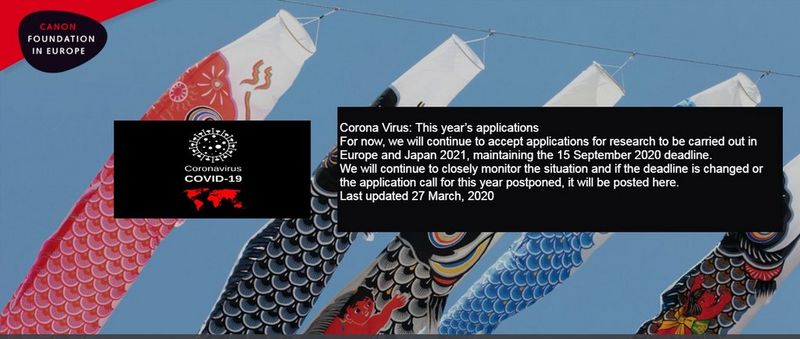 Welcome to the Canon Foundation
We are a philanthropic, grant-making institution, active in the promotion of international culture and scientific relations between Europe and Japan.
Alumni Fellows
Testimonials from Past Fellows
Download the latest Bulletin
Apply for a Fellowship
The Canon Foundation in Europe offers Fellowships for research to be carried out in Europe or Japan. The duration of a Fellowship is for a minimum of 3 months to maximum 1 year.
Cookies
We use cookies to provide you with the best possible experience on our website. By utilising our website you agree to the placement of cookies on your device.
or